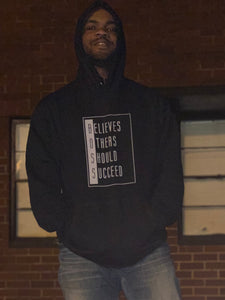 This Authentic New Meaning Brand Hoodie for the Men And women who want to redefine what it means To be a BOSS
To Maintain the Quality of your 100 % Cotton shirt the following Washing/Drying Care is recommended:

Turn your Hoodie inside out.
Wash with cold water.
DO NOT use Bleach.
Use the gentle cycle on your washing machine.
Air Dry your t-shirt or use the LOW heat setting on your dryer.